Introduction
After having mastered one piece puzzles, there are different ways to increase the level of difficulty. This variation of simple two part puzzles is easy to make yourself. In a another article I have tried to give a little overview of the different difficulty levels of puzzles.
You can help us making the Wunderwerkstatt more beautiful. If you buy something through our affiliate links, you support us effectively.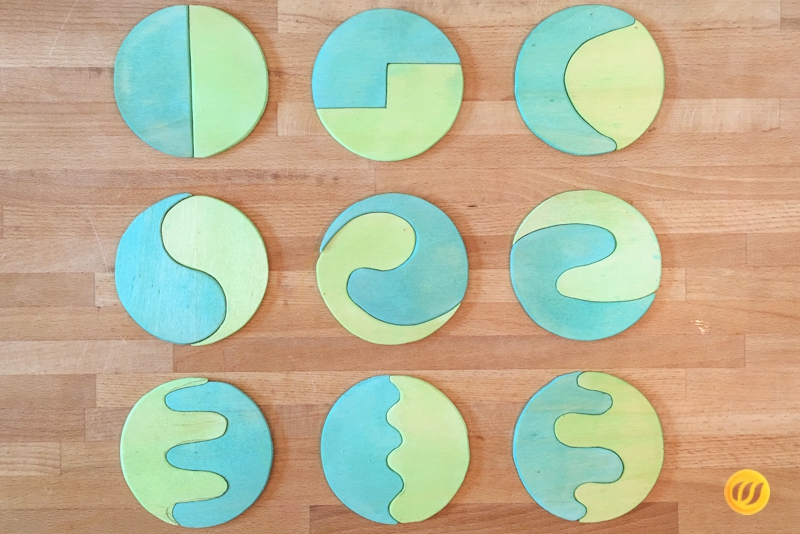 Things needed
 
Brush, small bowl and paper towel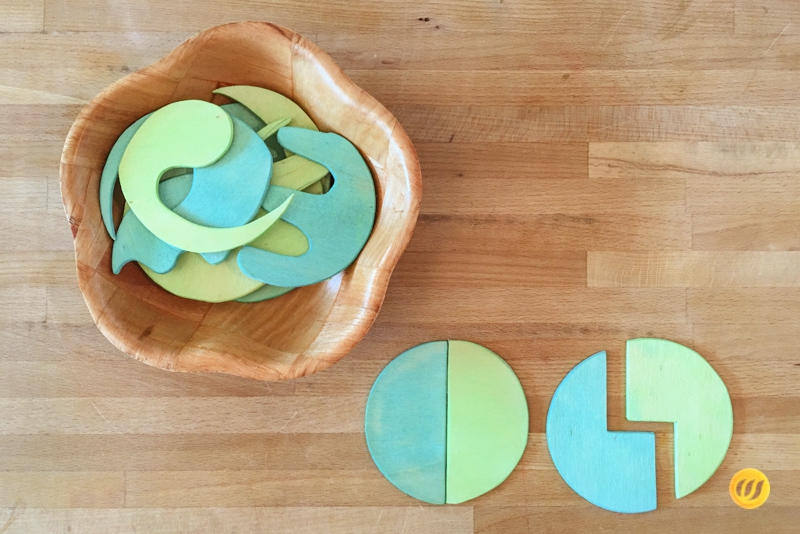 Steps
Cut the circles out of plywood with approx. 10 cm diameter (possibly use the sawing template) and sand well.
Dye the puzzle parts with food dye and let dry completly.
TRub the parts with beeswax varnish and take off any excess with a kitchen paper towel. If the parts are being taken into the mouth then use two layers of childsafe, non-toxic toy varnish instead of the wax.
If the puzzle pieces are offered on a tray, present according to the child's age only a few and easier pieces in a basket or bowl. The unfinished puzzle pieces act as an invitation and motivate to solve more. 
There are a lot more variations to divide the circles. There are almost no limits to your fantasy.