Introduction
I wanted to have a mirror corner for a long time - when I stumbled over a pack of mirror tiles in a furniture store, I knew it was time to start this project.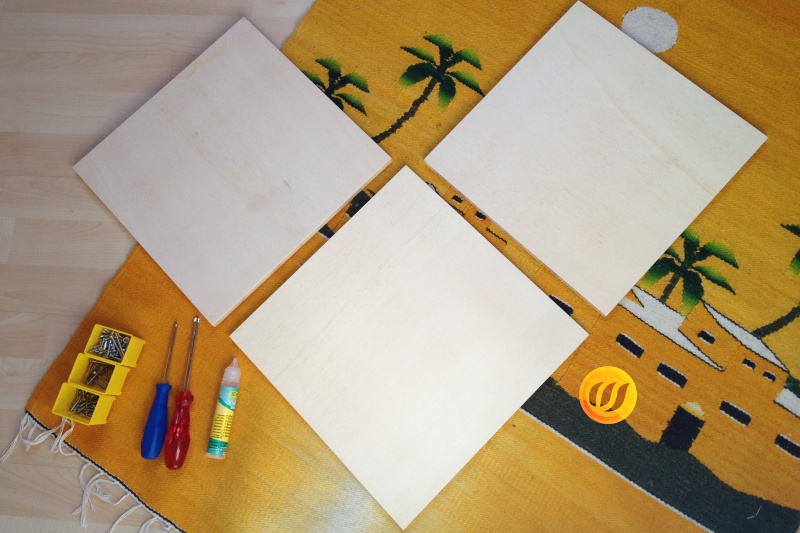 Things needed
 
3 Mirror tiles (12'' x 12'')
3 according pieces of thick plywood (about half an inch thick)
screws
Color or varnish
Steps
Screw the first side wall onto the floor board, then connect the second side wall to the floor board and the other wall.
Apply clear varnish or paint to seal the wood surface and therefore reach better adhesion.
Apply adhesive tape and fix the mirror tiles, press firmly. - Ready
Present with all kinds of tinkering materials and be amazed.