>> Amazon-(Affiliate)-Links [respectively the whole Amazon cart] will provide a small percentage – without additional cost to you! >> therefore we have to mark this article as #ad ;-) . <<
Introduction
I found a recipe for DIY kinetic sand online - and I just had to try it.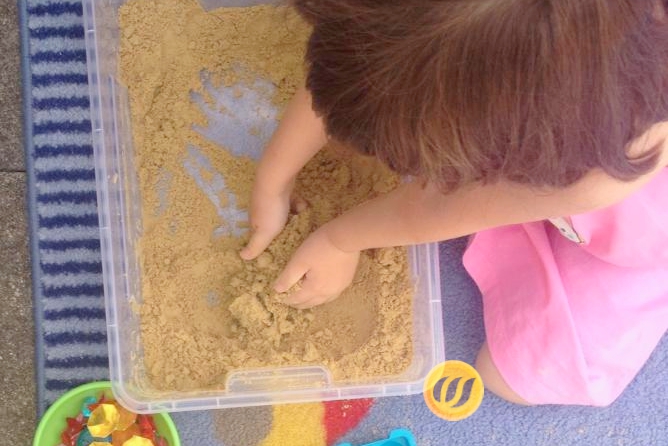 Things needed
 
2 kg sand
80g cornflour/cornstarch
100ml water
few drops of detergent
Steps
Mix sand and cornstarch in a large tub.
Now mix water and detergent and add to the sand-starch mix.
If you want to store the sand for more than a few days, add some vinegar or tea tree oil to the water, the sand will then stay fresh for up to 3 months if stored in an airtight container and cool.
If you find the sand to be a little dry when using it the second time around, just add a little of the liquid mix until you reach the desired texture.